I finished an extremely time consuming but worth it do it yourself project today.
Here are the supplies needed:
Styrofoam ball (8-10 inches)
green spray paint
sheet moss
spray adhesive
green string
Steps:
Spray paint the Styrofoam ball with a green color. This prevents any "peek a boos" through the moss.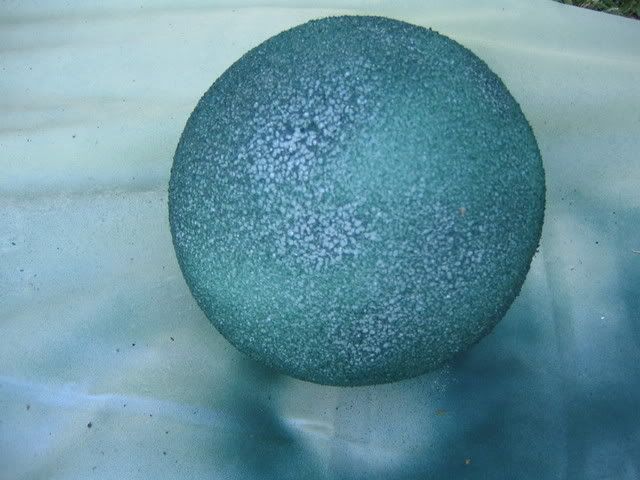 Working outside and on a protected surface, spray the spray adhesive on the backside of the moss and attach around the ball. The sheet style moss works really well. Fill in any holes with smaller pieces of moss.
Wrap a piece of string around the ball a bunch of times to secure, tie it in a knot, and cut the extra.
And your done! You can tie a ribbon around it, push flowers into it, whatever you want to do.
Have a creative weekend!